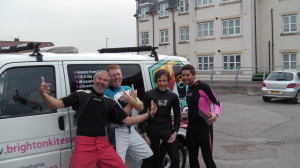 Monday 20th May , BKSA and Shoreham Beachfit teamed up for an SUP fitness session !!
Paul , Mark , Andy and myself embarked onto the river Adur and did an hour of cardio work on the SUP boards.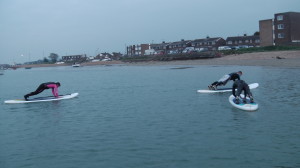 As none of the guys had SUPed before we did some basic paddle techniques before getting stuck into sprints , turns , press ups , sit ups , squat thrusts and relay races !! They all did amazingly well and we all had a great workout before heading into the Harbour Club for a well earned drink afterwards .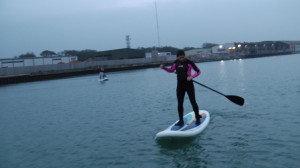 Well done guys and hope to see you on the water soon .